How Accessible is Your Website?
Friday, May 19th, 2023
You may have a business website that looks the part, but it is nothing more than an empty phone booth in the middle of nowhere.
A website is not only what it looks like visually to the end user, but also how it is built on the backend. At WebLeaps, we have over 17 years of experience in this field. We not only build you a website that functions correctly and looks appealing, but also a website that behind the scenes was built correctly and continually does its job!
For a free consultation call 570.629.6980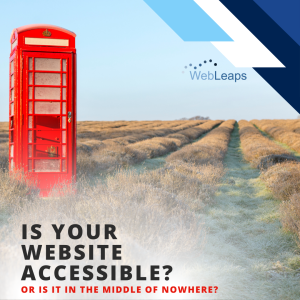 ---